Get Program 2023 "Team Gerogia"の最初から読みたい場合は Part 1 から。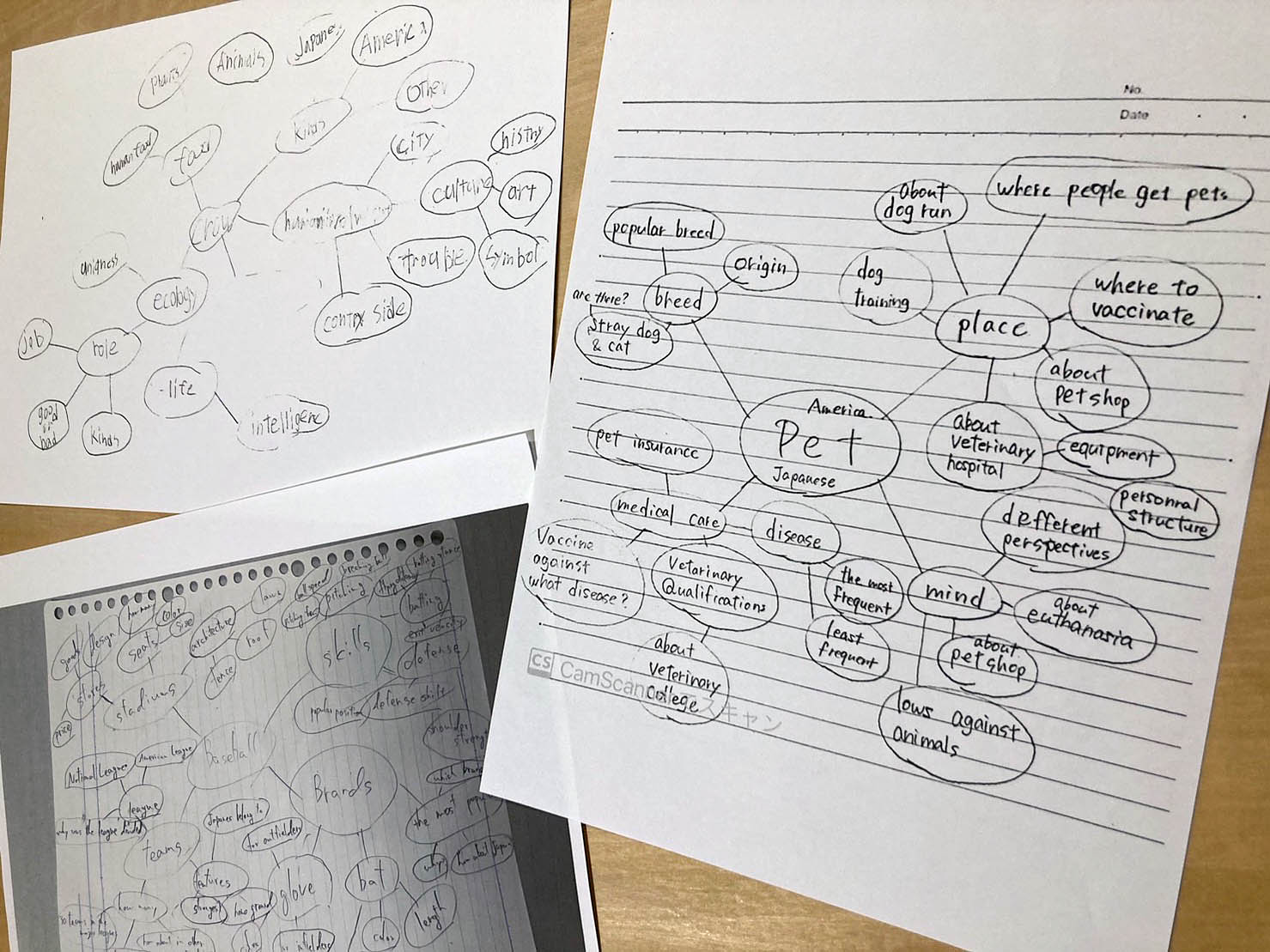 Up to this point the kids had not done any studying. However, things would change starting on August 14th. From this day on (Aug 14th-18th), the kids would study for five hours a day preparing a speech completely in English. They had to choose a topic, and then create a presentation comparing their topic in America and Japan. The topics chosen were Baseball, Crows, and Pets. After choosing their topics the children needed to do lots of research. To start their research the kids created a mindmap of potential topics they would like to discuss in their presentations. They also had to make sure they included both countries' perspectives on their topics. Once they had a sufficient amount of research they moved on to writing a rough draft of their speech. They all had to rewrite their speeches multiple times. However, in the end they all wrote really great speeches! They were close to finishing but they still needed to practice actually giving their speeches. The ones who finished in time were able to do some read throughs and time themselves. Sadly, I got extremely sick on this trip. So sick that I had to go to the doctor (I HATE going to the doctor and in America it is extremely expensive!) Despite my illness, the kids did really great staying disciplined and working hard! This is largely thanks to the eldest student being a good pseudo-leader! Overall, the kids were able to write good speeches and upon returning to Japan we were able to refine them before they ultimately gave their presentations in front of their family members.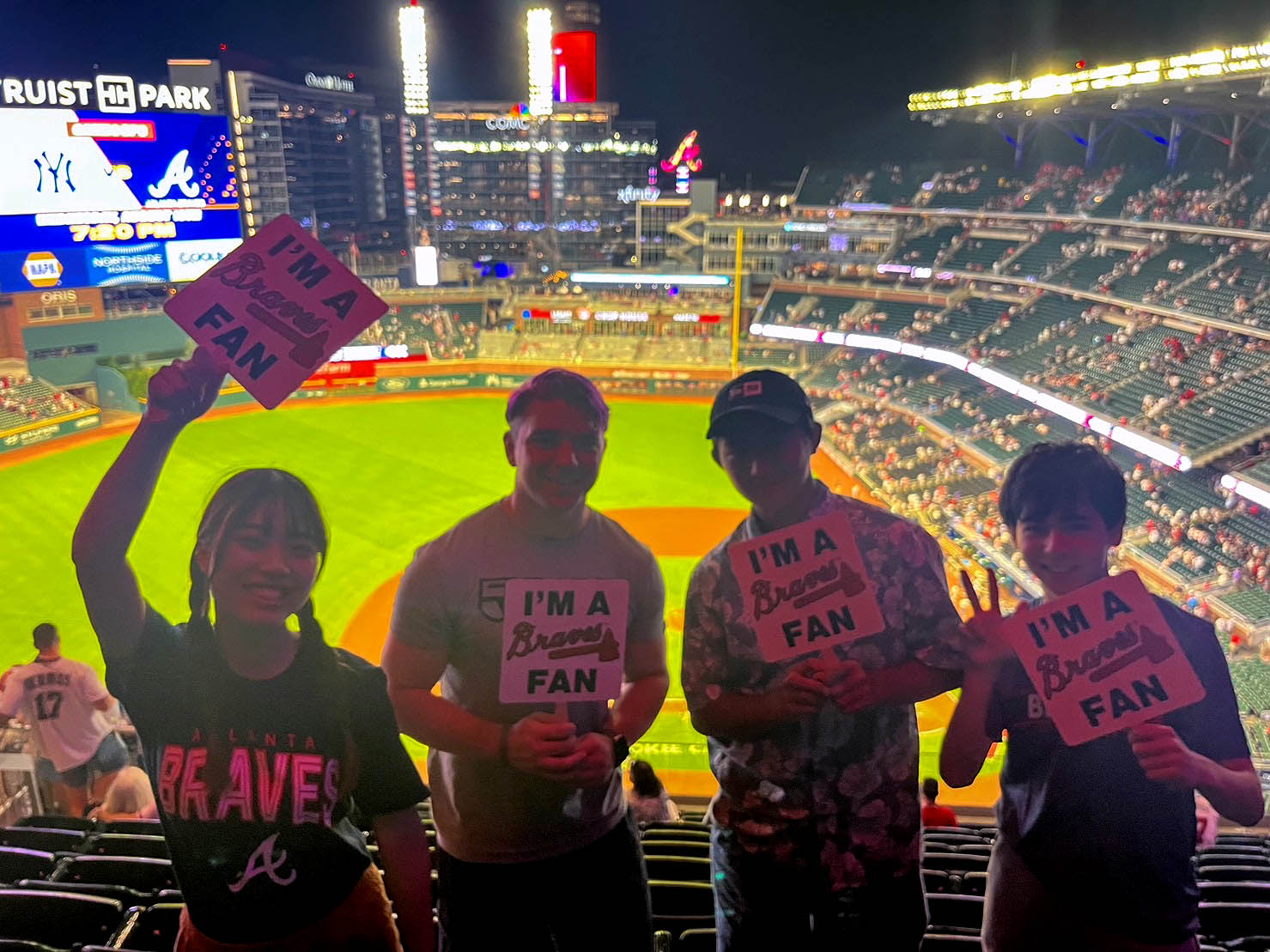 Even though the kids were studying hard during the day, that did not stop us from going out and having fun in Georgia! After studying on the 15th we were able to go watch a Braves MLB game at Truist Park. The Braves won 5-0 and we all had a great time! On the 16th we took the kids to American teppanyaki. They kids said they enjoyed it but that the flavor was a bit different from in Japan. On the 17th the boys and I visited my mom's school (my mother is a teacher in a public middle school). Here the boys got to experience what American school is like while I gave presentations to a couple classes about life in Japan. The boys thought American school was cool because it was easier and less strict than Japanese school is. Then on the 18th the kids had a VERY American experience by going to the Mall of Georgia and eating at the Cheesecake Factory. After shopping and eating giant cheesecake we went to Medieval Times. Here we ate dinner in a medieval era themed restaurant. While eating, actors dressed as knights performed a dinner show for us which included horse riding tricks, falcon hunting and sword fights! The 19th was a special day where the kids spent some quality time with their host families. The boys went kayaking and ax throwing! While the girl and I went shopping with my grandmother and cousin.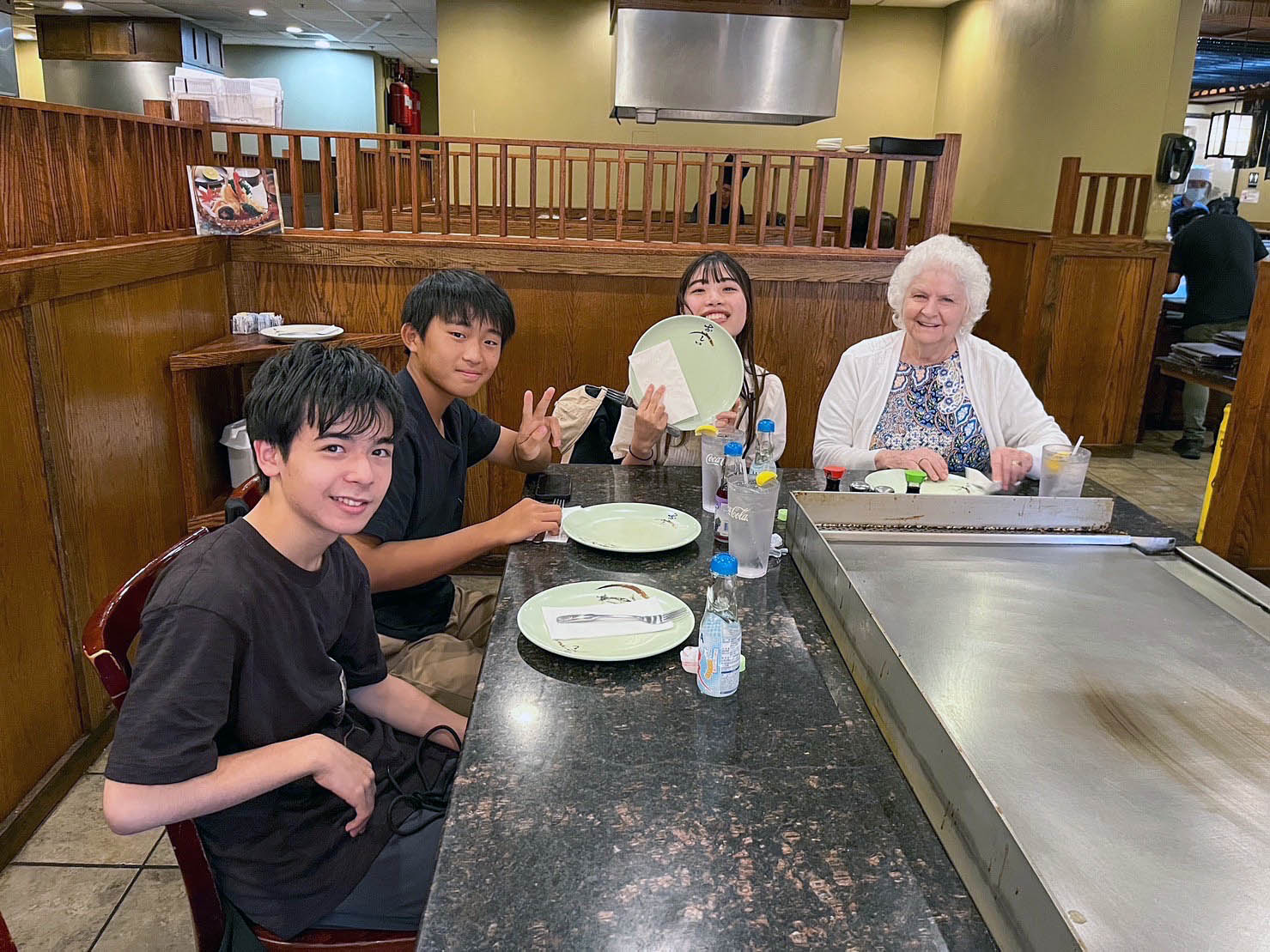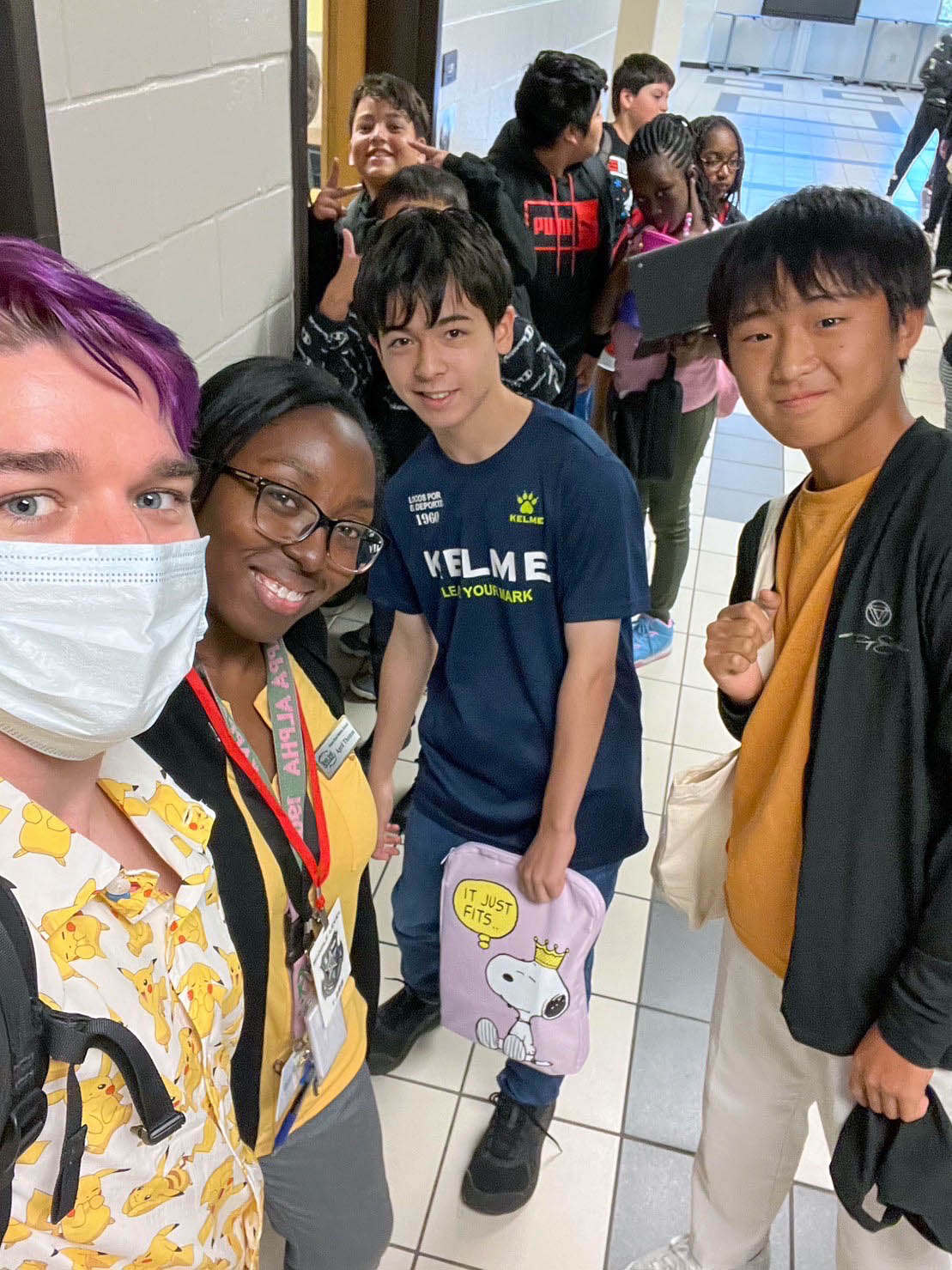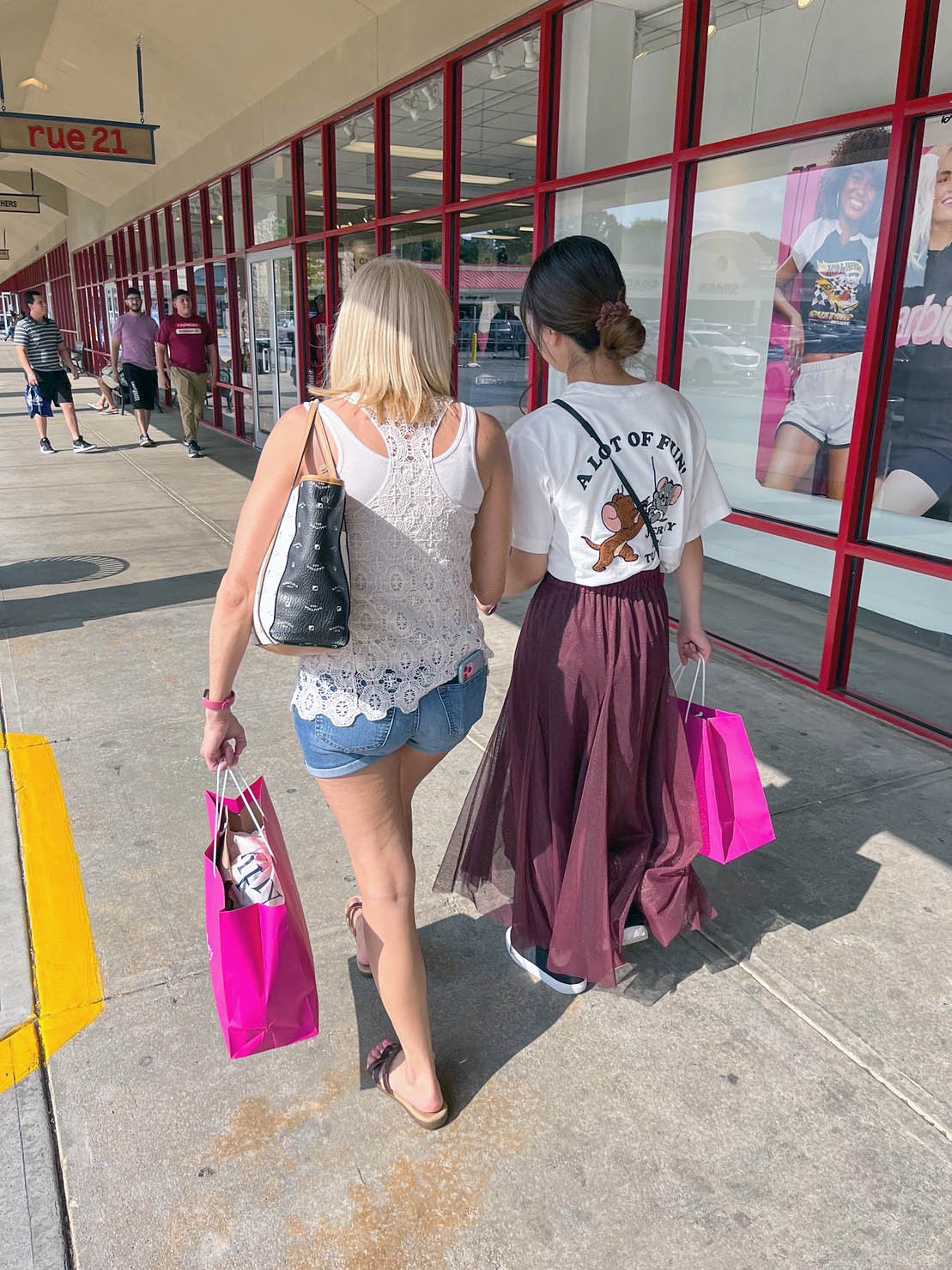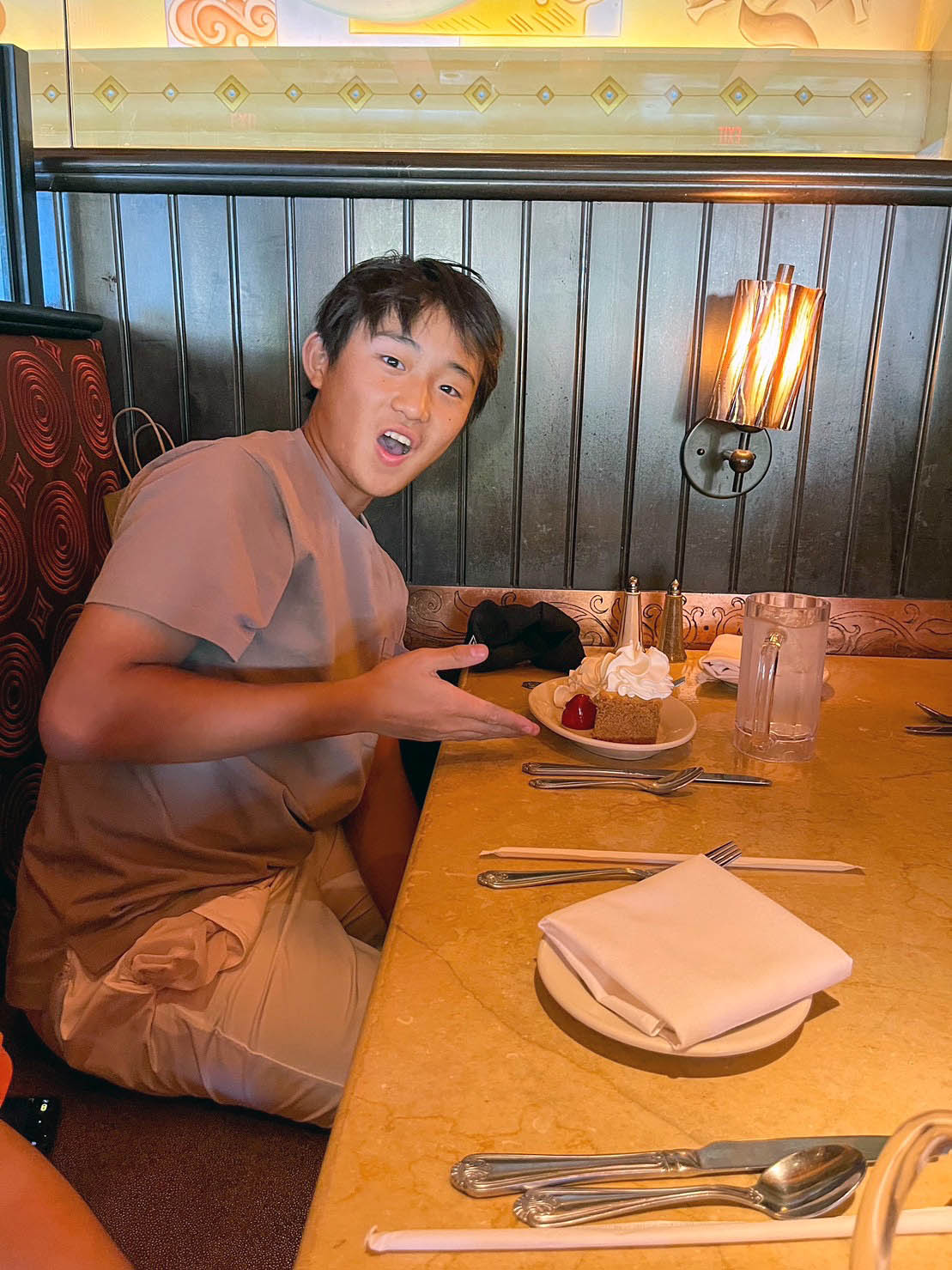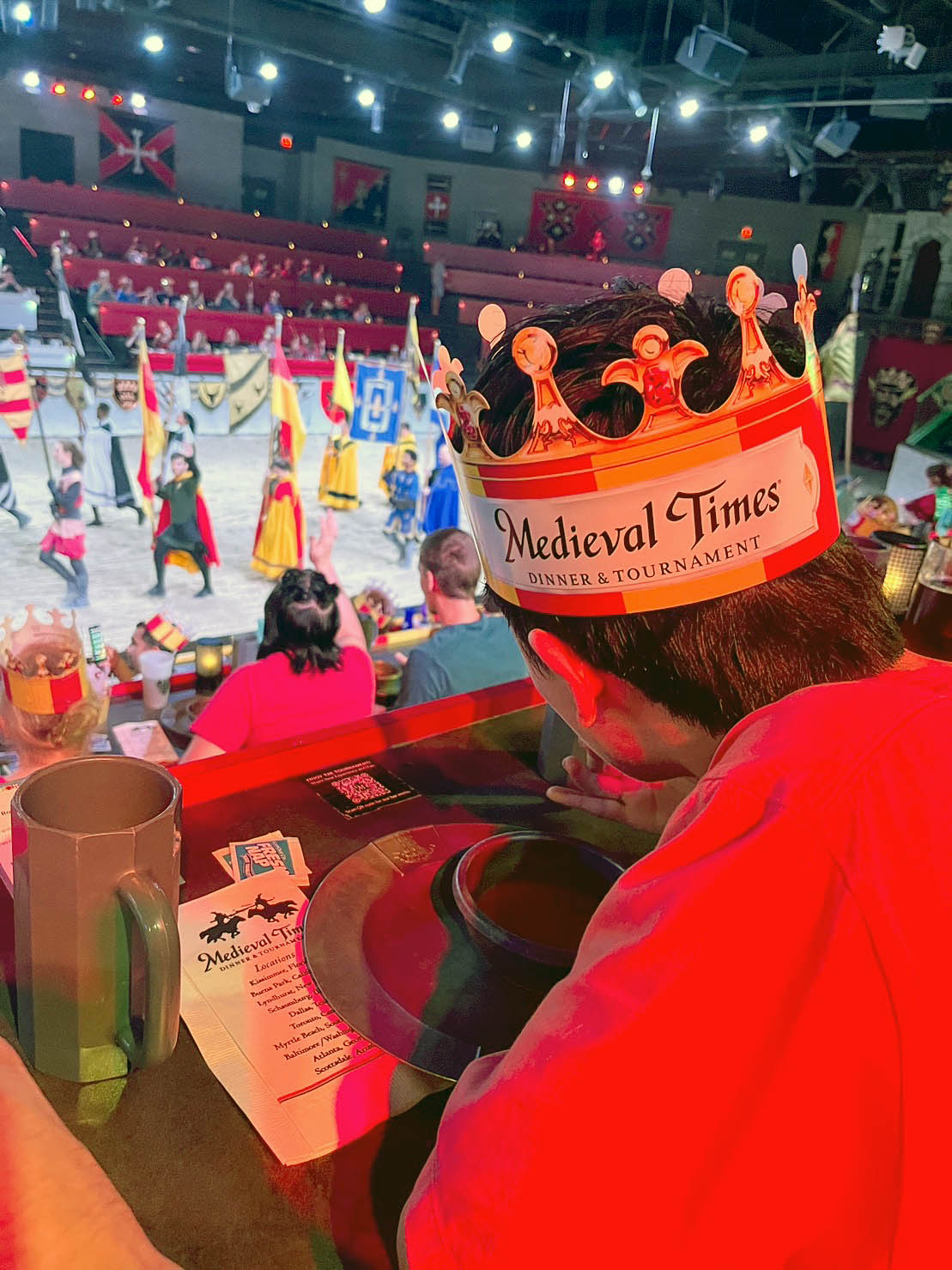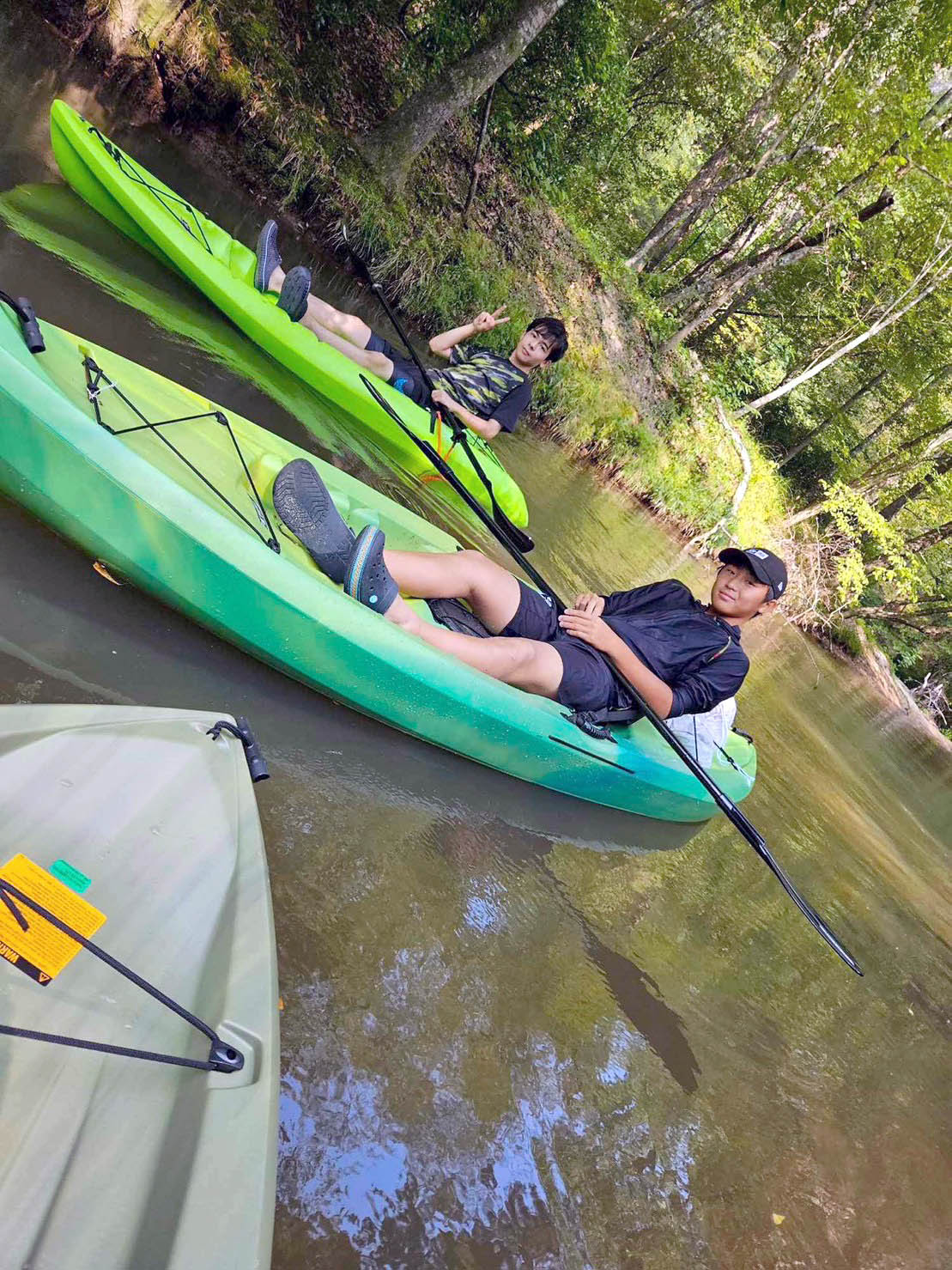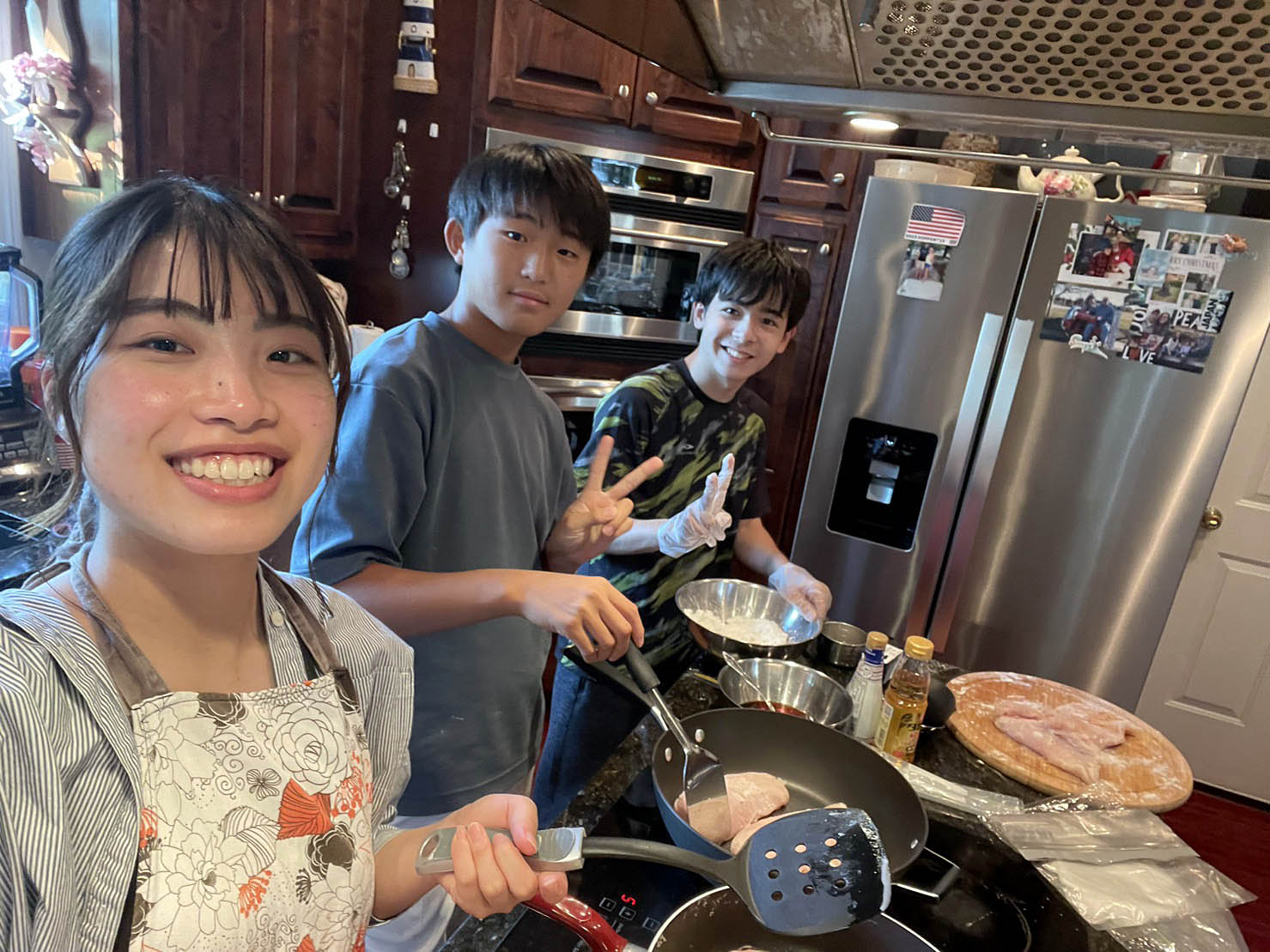 We left on the 21st, however, before leaving the kids and I had a big going away party at my grandmothers. All of my family members came over for the celebration. My best friend also drove up from Florida to meet everyone (it's a 6 hour drive!) At the party the kids cooked my family Japanese food! My best friend was a kitchen manager so he watched over the children to make sure they didn't burn down the house or cut their fingers off. The kids prepared okonomiyaki, teriyaki chicken and mochi! My family thought the food was strange… but really good! Sadly, the children thought the food was too strange to try more than one bit. At the end of the night we all swapped contact information and said our goodbyes.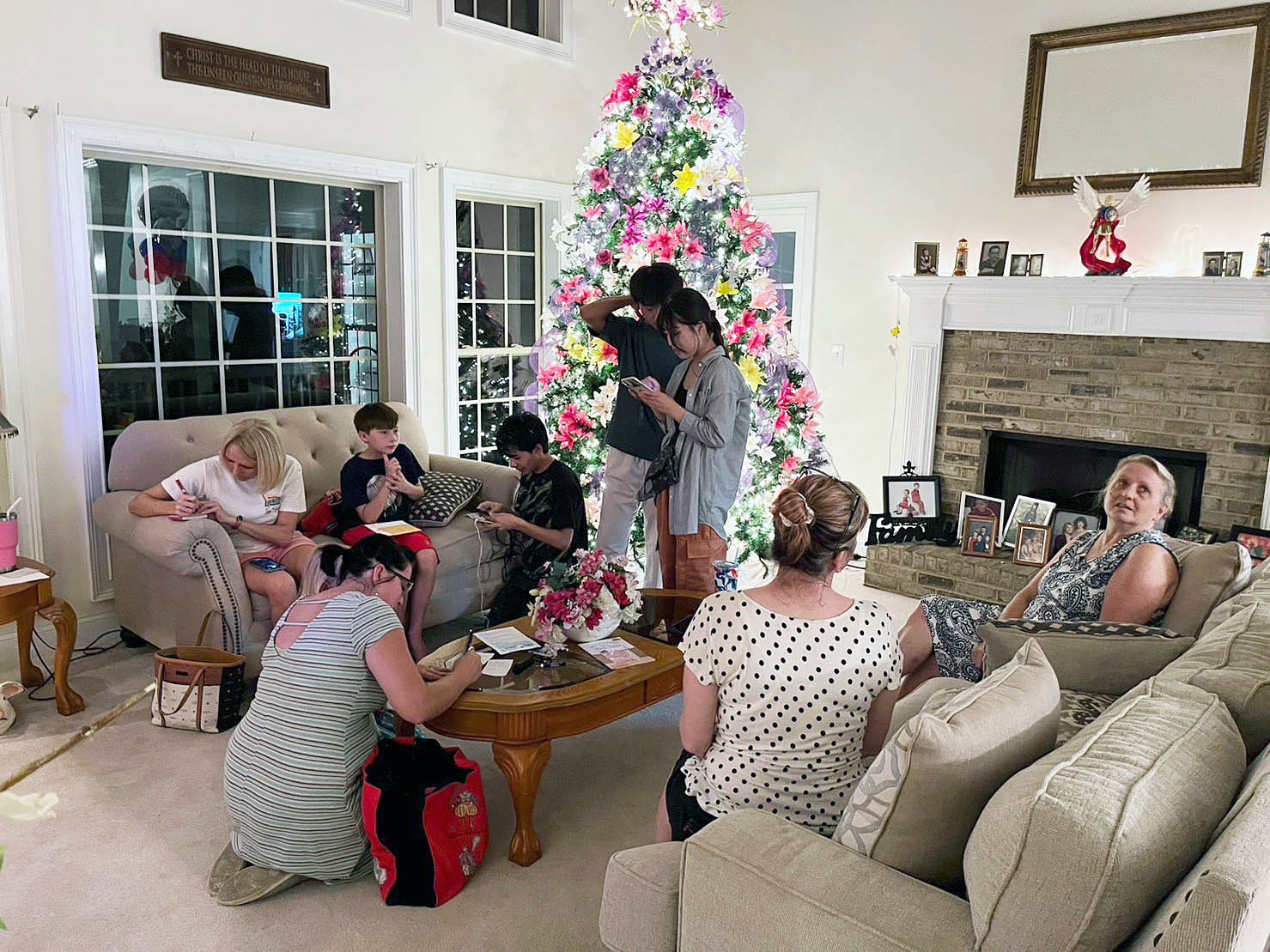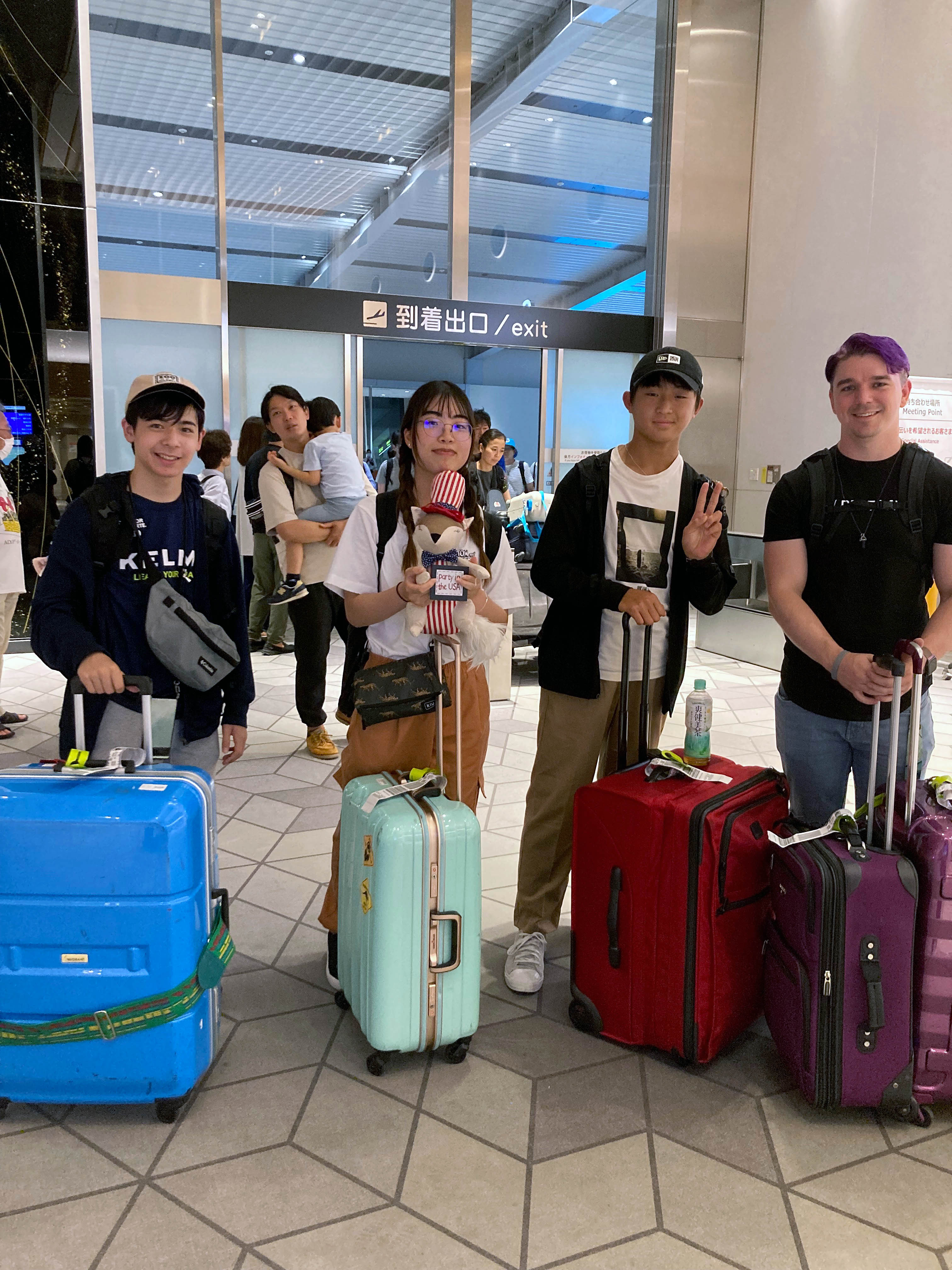 We returned to Japan on the 22nd however, the children did not have to give their presentations until September 9th. In this time period we were able to give the kids pointers on how to give presentations. One of the key things we tried to teach the kids were strategies for handling their nerves and anxiety. When the day finally came, the children were all extremely nervous. However, they all did an incredible job and delivered wonderful presentations! Upon watching them deliver their speeches, I was very thankful to have been able to lead such an incredible team of young people! Even now, I am very proud of Team Georgia!