Get Program 2023
"Team Georgia" Part1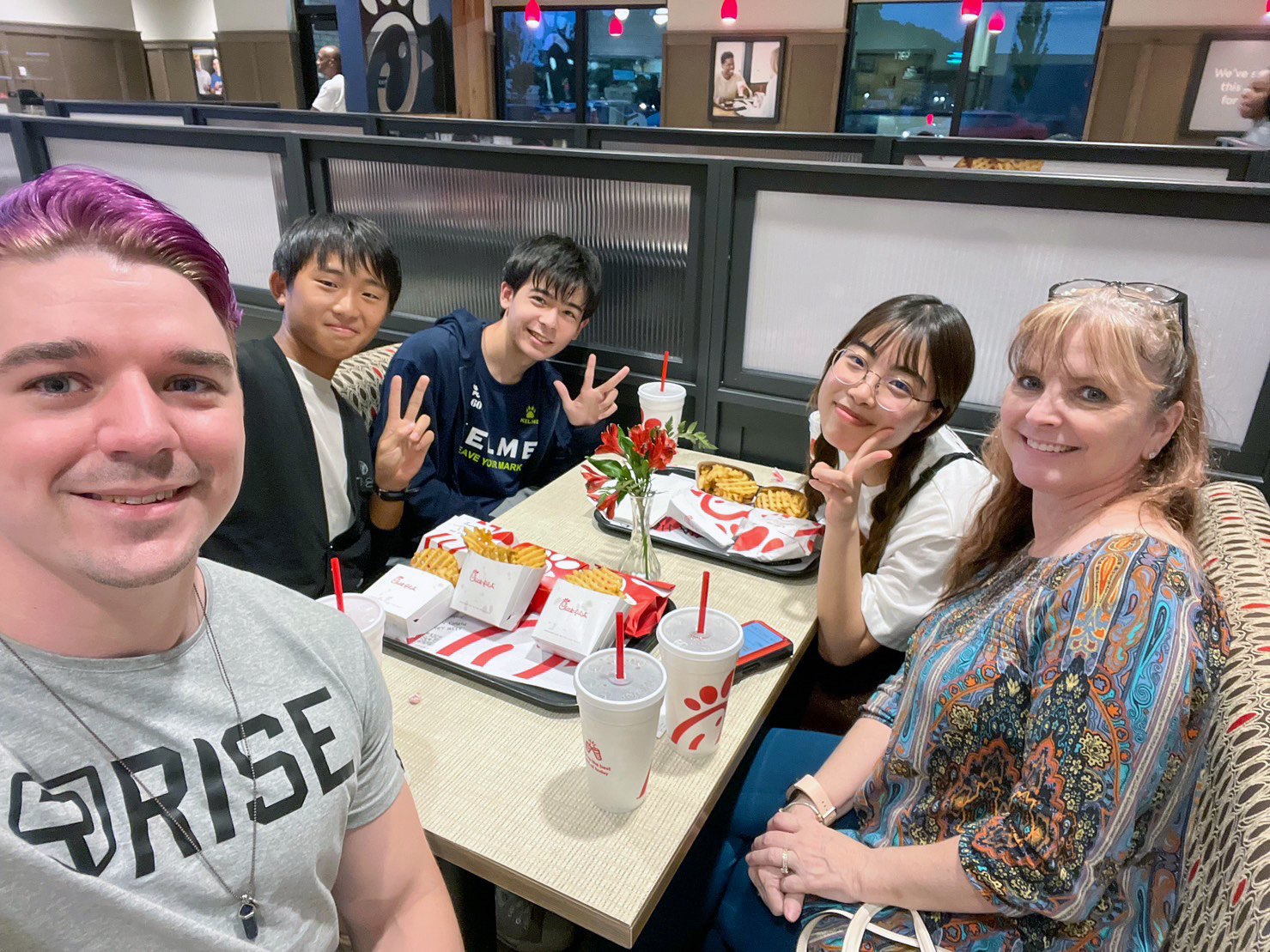 On August 10th me and three imagine* students embarked on a journey from Japan to America! Our travel went smoothly without any bad things happening. We were able to arrive in America safely with all of our luggage. Upon our arrival my mother picked us up from the airport. Then for our first meal in America we ate of the Lord's chicken, Chick-fil-A. After eating we traveled to my grandmother's house where everyone met their host families and then dispersed.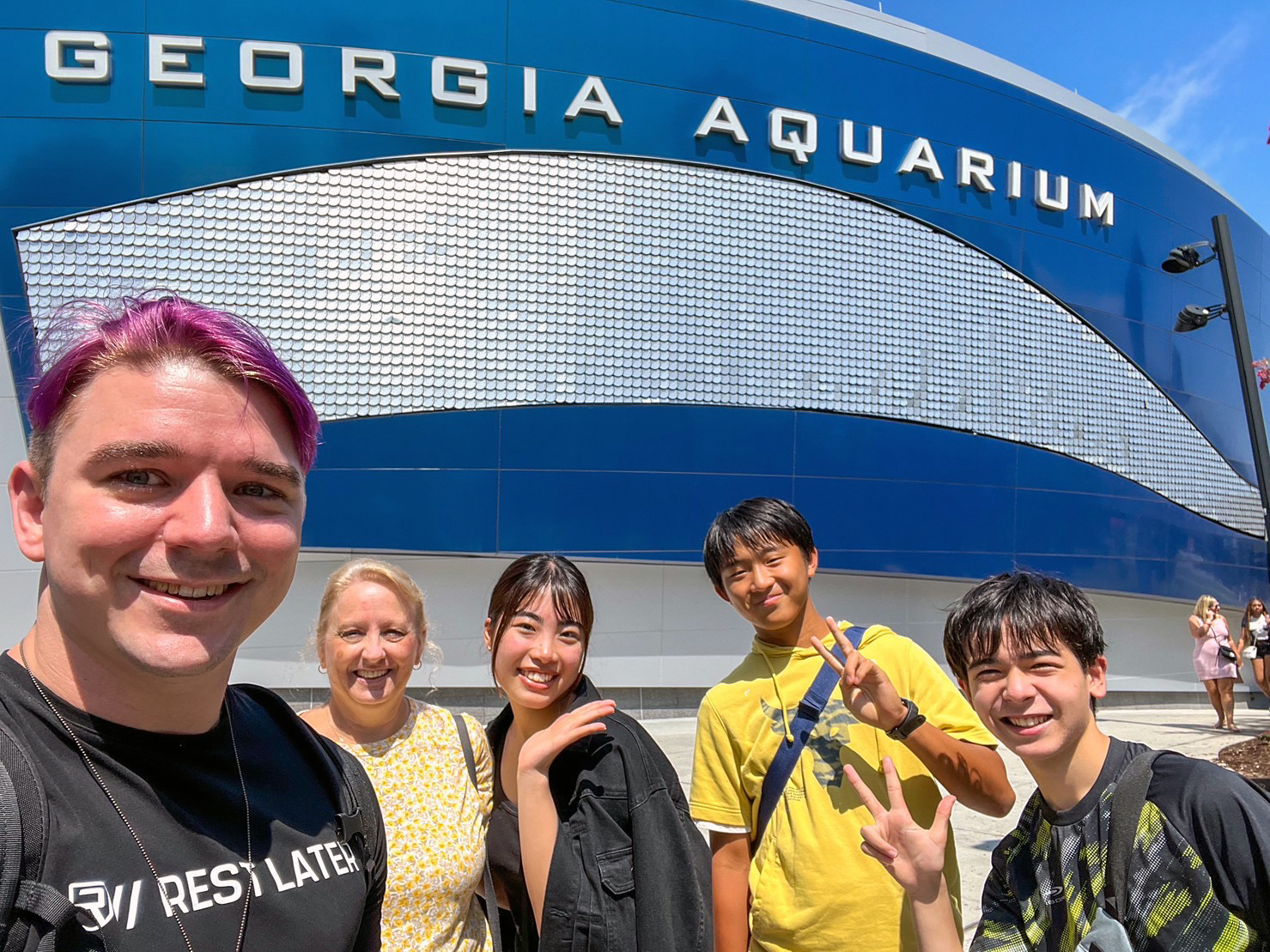 The next day (8/11) was our "Atlanta Day". On this day the kids got to enjoy going to Famous places in Atlanta like The Georgia Aquarium, The World of Coke, and The Varsity! After exploring the city the team was extremely tired and they all fell asleep in the car on the way home. Once we all returned to Nana's house my family threw me a birthday party! My birthday was on August 10th, so it was nice to be able to celebrate with my family and the students.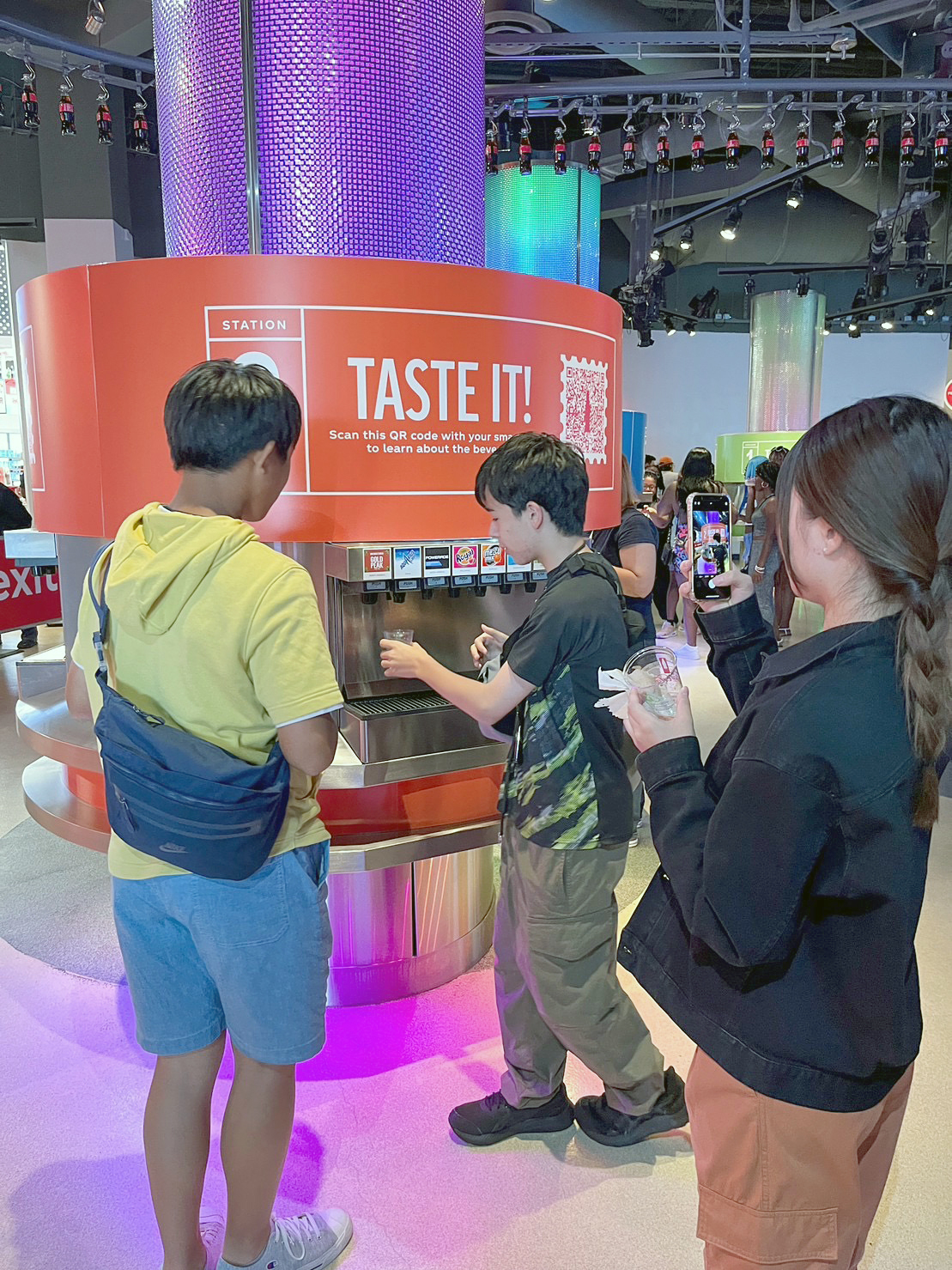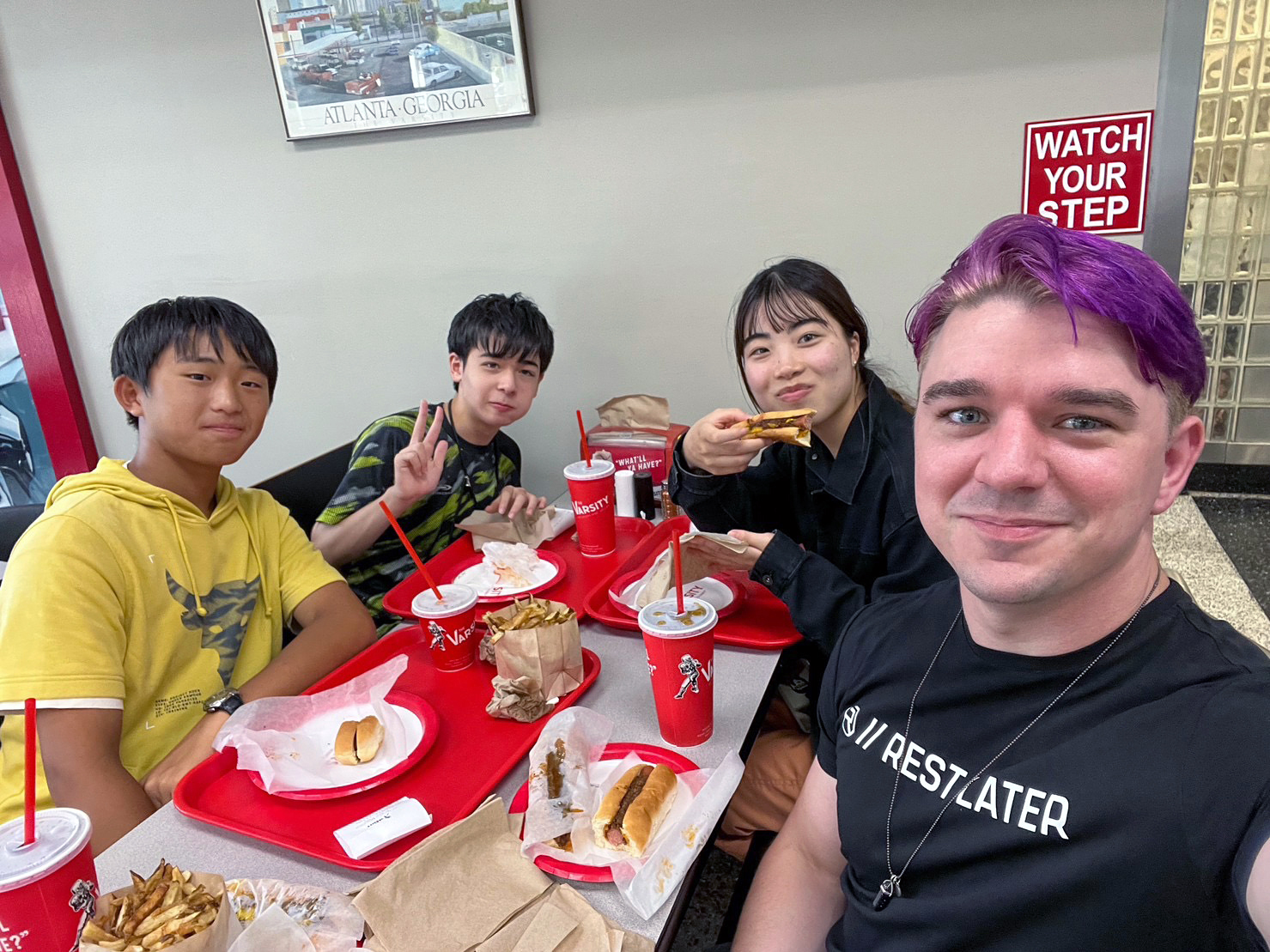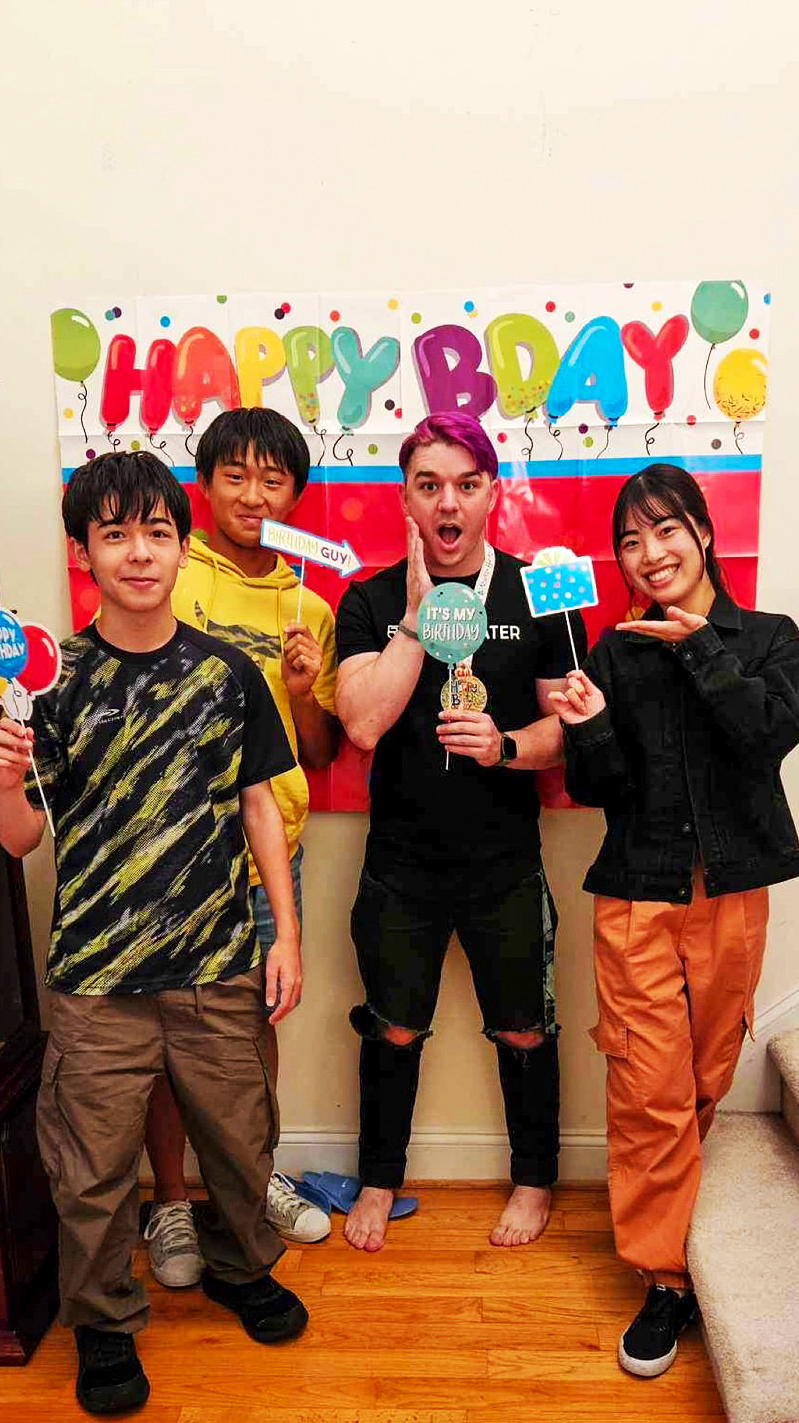 On the 12th we went to a famous local spot called Stone Mountain. Stone Mountain is a very very old historical landmark in Georgia dating back to the American Civil War. Nowadays, people go to Stone Mountain Park to enjoy picnicking with their families and watching a laser show that is displayed on the giant mountain side. When we went it was unfortunately raining. However, this did not stop the kids and I from throwing around the football and baseball together. The kids had a really good time at the park and one student even said it was their favorite memory from the trip.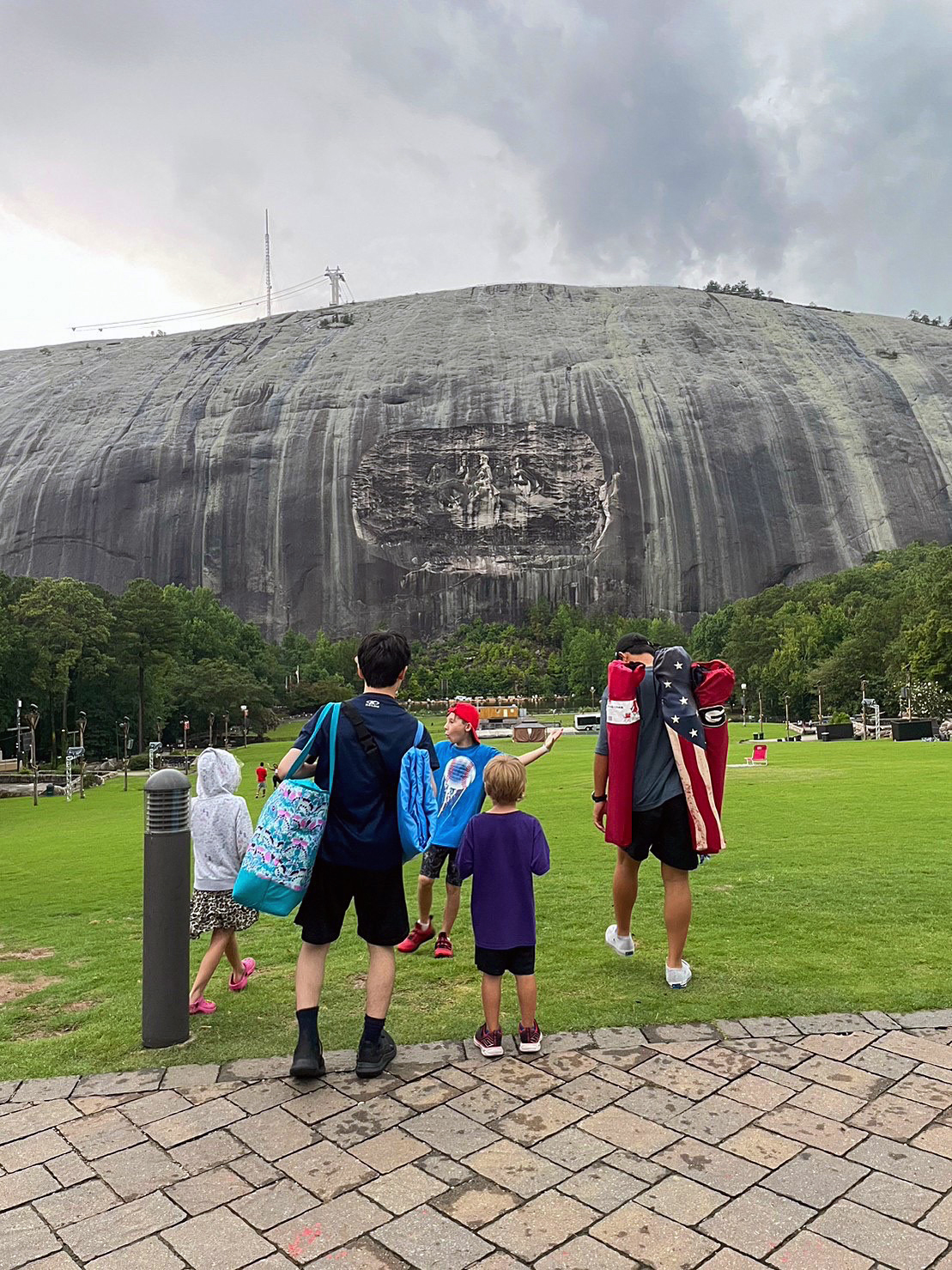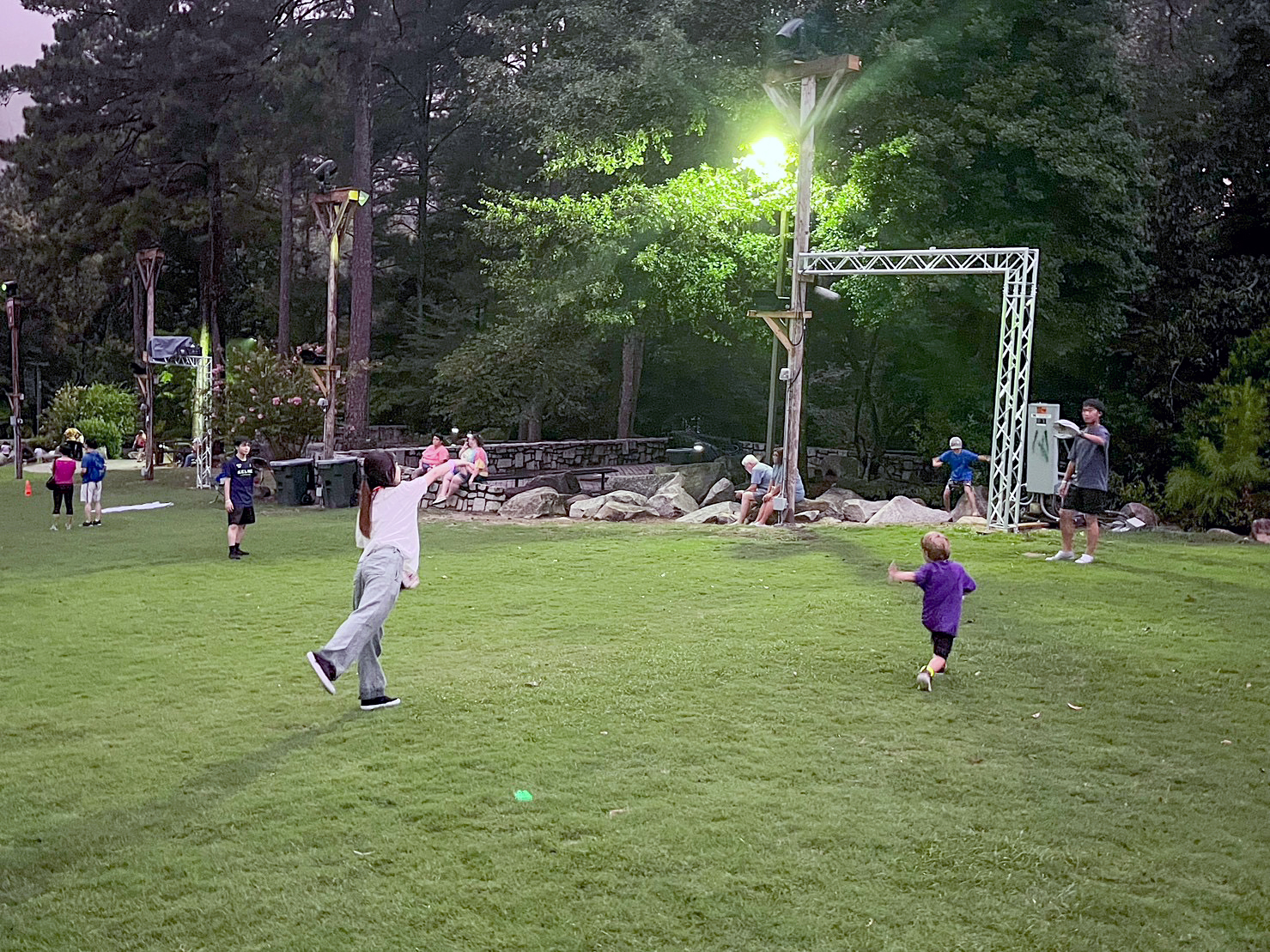 On the 13th the kids went to an American church in the morning. After experiencing an American church service they returned to Nana's where we regrouped and then headed to the Atlanta Zoo! Here the kids were able to see all sorts of animals including pandas, eagles and the famous Atlanta gorillas! The kids were surprised by how much space the animals had to live in. They said that in Japan they usually feel bad for the animals at the zoo. However, because the animals had a lot more space they thought it was a good place for the animals to live.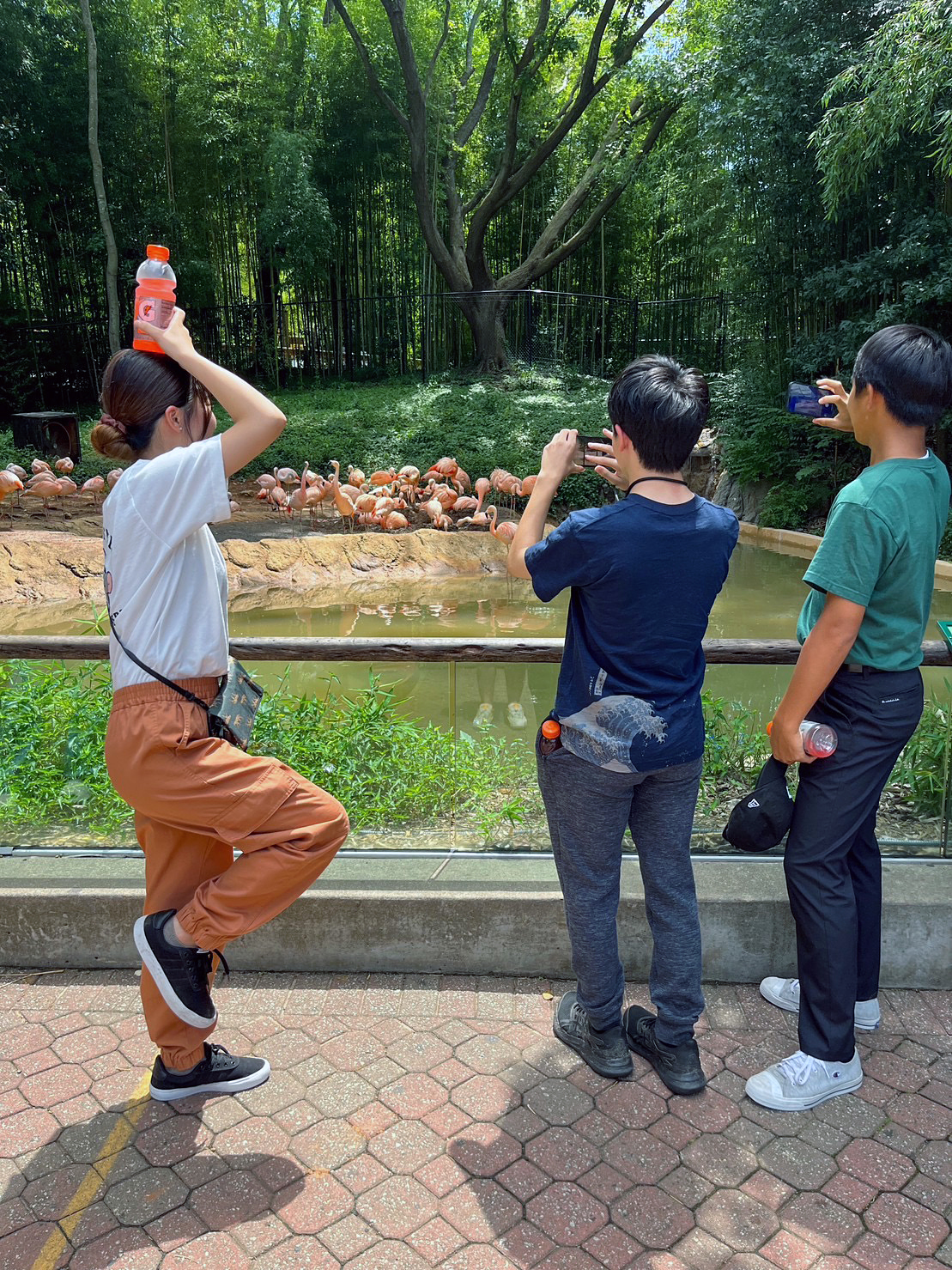 After the zoo we drove by some Atlanta street art (graffiti). Then we returned to Nana's where my brother prepared real barbeque for everyone! We enjoyed ribs, pulled pork sandwiches, macaroni and cheese, and baked beans with bacon! It was delicious. I missed the flavors of American barbeque. The Japanese style of barbeque has a severe lack of flavor in my opinion.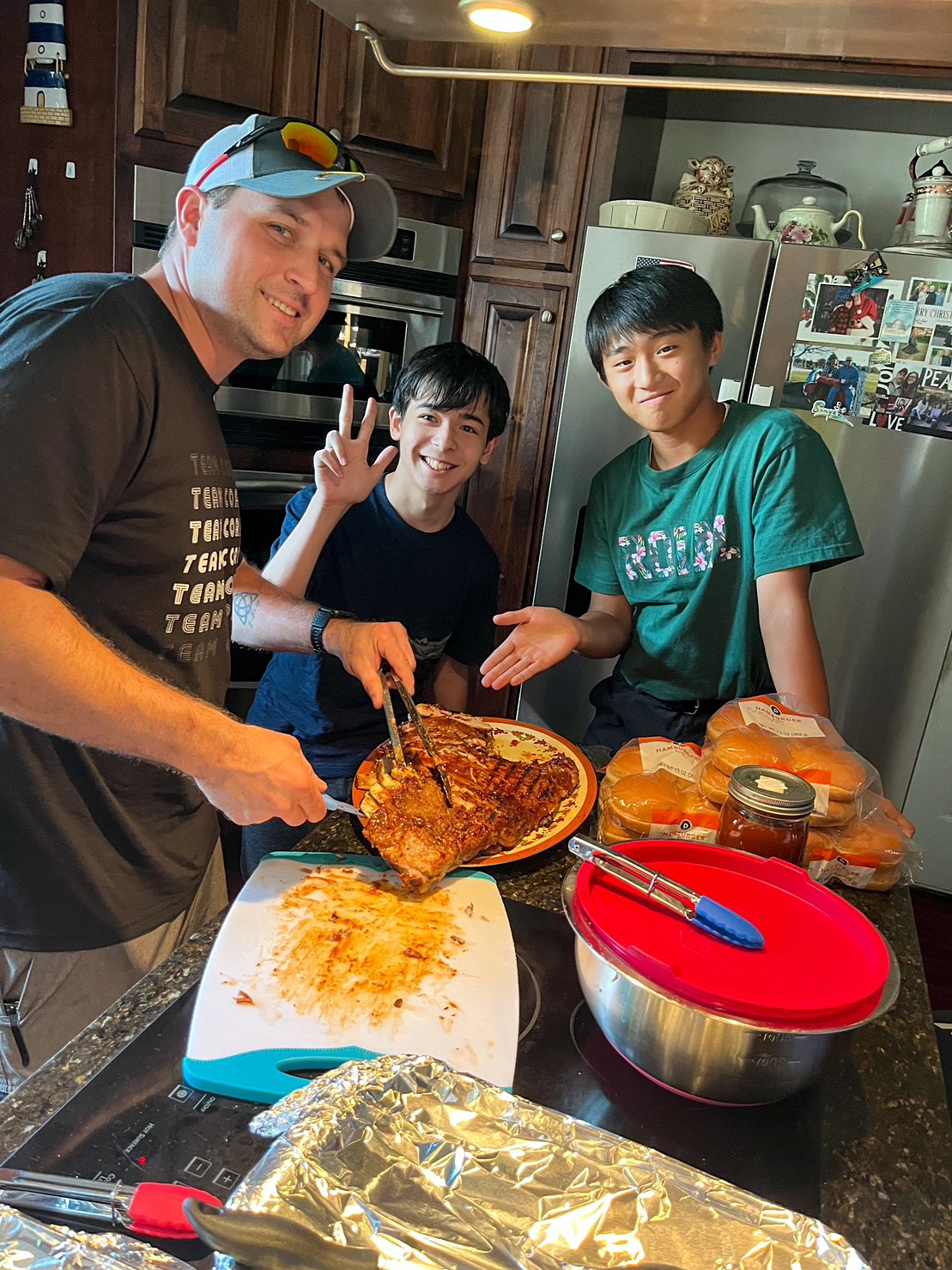 Get Program 2023 "Team Gerogia"、続きは Part 2 で。