Golden Week Trip to Wakayama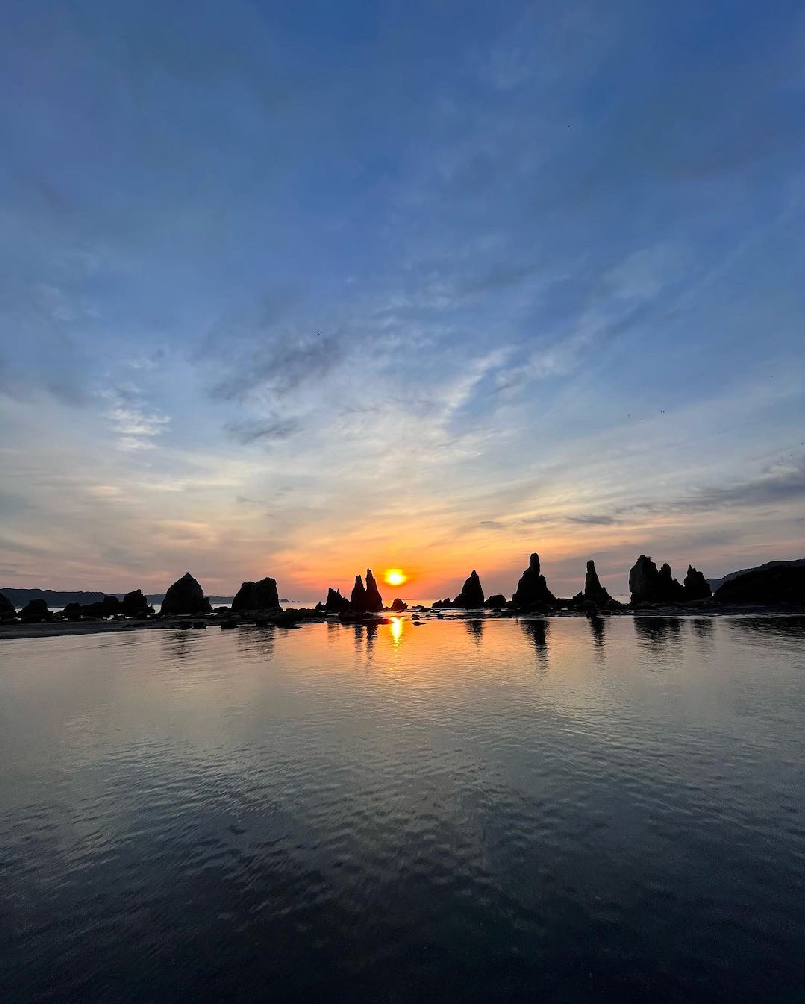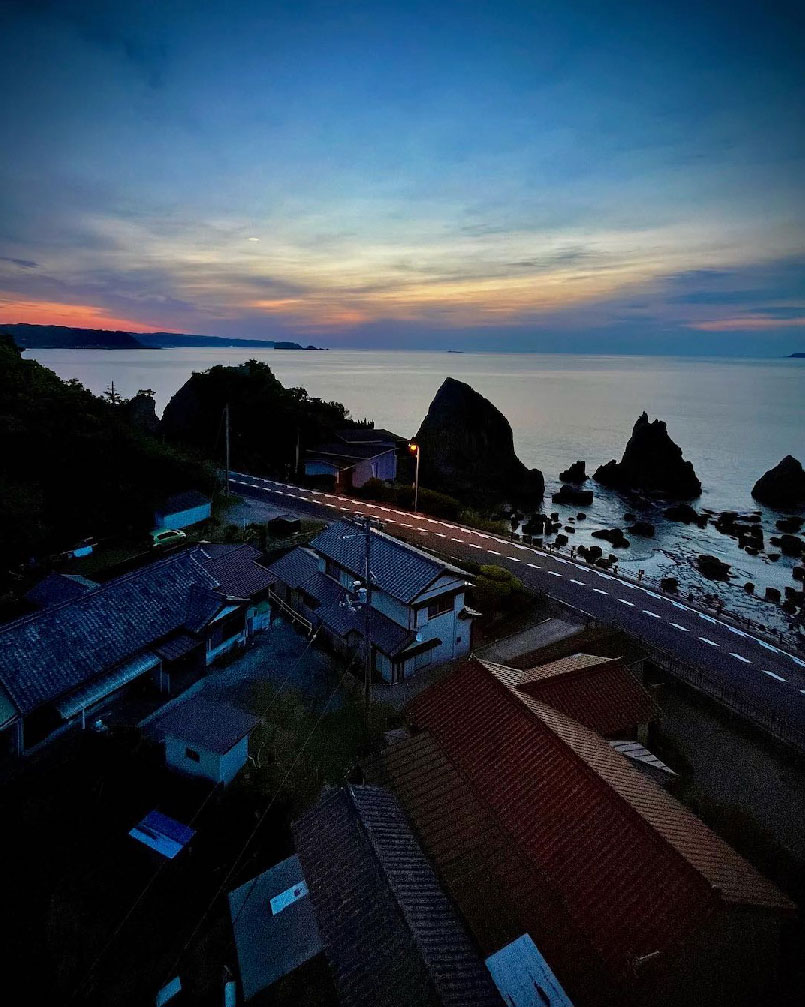 Hi Everyone!
I want to tell you about the short vacation I took during Golden Week 2022. This was the first time I have been able to do any extensive traveling since the pandemic began, so I was very excited. I first went to Nagoya by Shinkansen. I spent two days visiting friends and eating Miso Katsu and Tebasaki. It was so delicious!
Next, I took the Nanki (南紀) Limited Express train along the east side of the Kii Peninsula (紀伊半島). I love riding trains, and this was a great journey. The cars have large windows and the view was amazing as the train passed through forests and along the coast. My final stop was Kushimoto. I stayed there for two nights, enjoying sightseeing. Luckily, my hotel was across the road from the Hashiguiiwa Rocks (橋杭岩). I got up early to take photos of the beautiful sunrise. I spent that day visiting Cape Shionomisaki (潮岬) and the southern most point of Honshu. The view was stunning and the weather was perfect. I also learned about the interesting history of Kushimoto. In 1890, the Turkish ship 'Ertuğrul' was sunk by a typhoon and many sailors died. The people of Kushimoto helped to rescue 69 Turkish sailors, which led to a strong friendship between Japan and Turkey. Today there is a museum and memorial, and a movie was made about the event, "125 Years Memory" (海難1890). There is even a small Turkish cafe and shop, where I enjoyed a delicious lunch.
Returning to Kobe I took the train from Kushimoto to Shin-Osaka. Again the views from the train were amazing. The trains went along the east side of the Kii Peninsula, passing through Shirahama and Wakayama. I arrived home tired from the long journey, but happy and relaxed. Please let me know if you have any questions!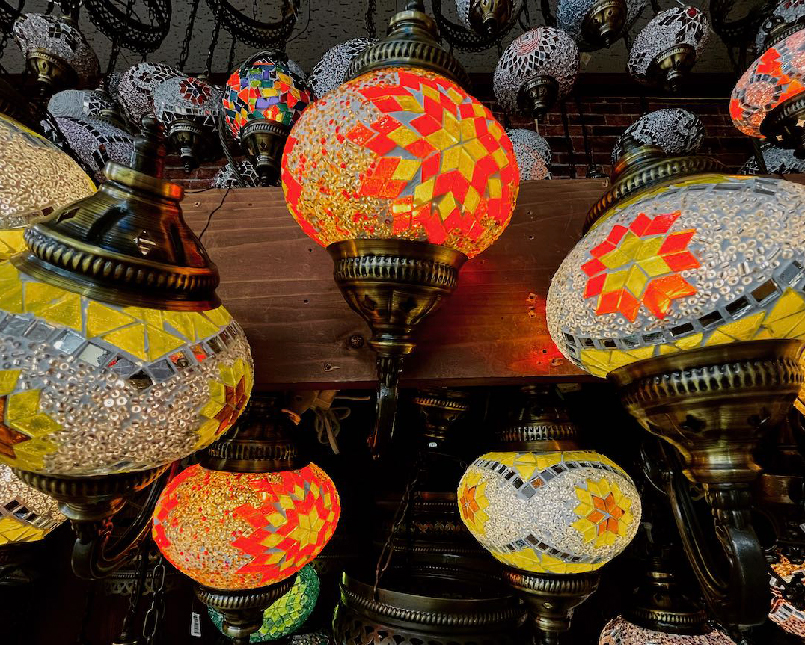 Thanks!
-Stew