Ed and Becca's Farewell party @ the Clapham Inn, Ashiya
What can we say? It was an absolutely brilliant party!
A great venue, fantastic food and drink, a happy and friendly atmosphere, lovely people and an excellent time had by all!
We were so happy to see so many imagine students of the past and present and it was nice to catch up and have a chat with everyone (we were so impressed with how much English was spoken – well done!). We ate fish and chips and shepherd's pie which was a first for many people – good English grub! We received a gorgeous bouquet of flowers each and some lovely presents and, best of all, an album filled with messages from our friends at imagine. We read them when we got home and were so touched by the kind and generous things people wrote.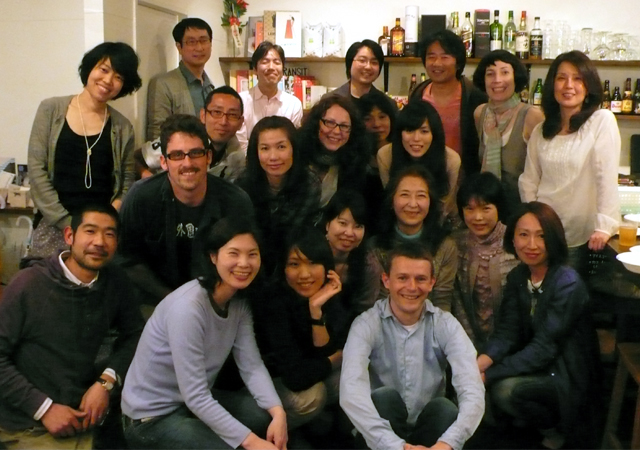 I started a blog recently which is about leaving Japan and all the things I will miss. I hope it conveys my strong connection to this country and many of the people I have met while living here. One of the posts is about the Clapham Inn itself so please check it out!
We will miss everyone so much but we hope we will see you again the UK – the kettle will be on and the biscuits will be ready!
Take care and all the very best,
xBecca & Ed